2 tags
And another horoscope post
"Horoscope for Aquarius: February 8 You may find it all too easy to spend more than you'd planned on recreation as Mars aligns with Jupiter. If you are concerned about watching your budget, find ways to cut down on impulse spending. Avoiding unnecessary purchases will be your best bet as you may be more inclined now to spend a little here and a little there, which can add up...
February 1 Horoscope Aquarius
Horoscope for Aquarius: February 1 Venus enters Aquarius today, and all eyes turn to you. People will be drawn to you more than usual during the next few weeks, and you will enjoy the attention and compliments from others that are sincere. Venus will encourage you to invest in yourself in a creative way, so if you've been thinking about changing your look, go for it. via Astrology Zone
4 tags
Elle Horoscope: Aquarius January 29 2013
"This is a day for writing things down, making a plan and following through step-by-step and detail-by-detail. The more organised and structured you are today, the better. You can't go wrong if you plan ahead instead of allowing yourself to get lost in distractions and detours. Create a chronology and follow it."
2 tags
Less 30 before 30: It ain't over til it's over!
I need a plan but first, from Mitch: December 15
, 2012 85.7 (188.54 pounds) weight
 37.1 fat % 
31.5 BMI 
1635 recommended calorie intake to lose Can I kick it?
1 tag
"I am building a fire, and everyday I train, I add more fuel. At just the right..."
– Mia Hamm via @WomensHealthMag
This is the day!
Horoscope for Aquarius: June 21 The Sun makes its annual return to your house of work and wellness today, focusing your efforts on becoming more healthy and empowered. Set some self-improvement or career-related short-term goals that you can accomplish within four weeks. Then get ready for fun. Ruler Uranus connecting with Venus tonight might bring unexpected pleasure. Plan a night out or invite...
Dukan Day 01
Starting weight: 204lbs Warm water C-lium FIber Coffee w. splenda & non fat milk
BREAKFAST!
RT @WomensHealthMag: Not eating breakfast increases your risk of becoming obese by 450%, according to a UMass study! #JumpstartYourDay P.S. Only hit the treadmill once this week. Bad bad.
Tita Susan says...
Horoscope for Aquarius: April 26 It'll be an ideal day to consider joining a gym or updating your fitness and well-being routine in some way. A positive transformation will be easier to achieve since you'll have the emotional motivation and ambition to be more proactive about your health. Perhaps you'll decide to consult with a doctor, nutritionist, or other health care...
Why
I hit rock bottom again. I need to focus like it's 2003
1 tag
SORRY
It's final The Dream is postponed.
Bull Runner Talk # 3
Wow! Spot on Resolve to finish what you start today—no exceptions. This is a time of completion, Aquarius. Tying up loose ends will put your mind at ease and your heart at rest, so you can then move on to focus on more important things. Your next genius breakthrough is coming soon, shocking you out of any current status quo.
Week 11 of 22: PANIC
I just started walking again yesterday. Should I panic? Should I quit? Should I risk injury? Should I train?
"When you stand still, you reject the struggle, and you refuse to change and..."
– Matthew Kelly, classical actor and game show hos
Watch
newyorker: Marathon weekend is almost upon us. This week in the magazine, Jennifer Kahn writes about the running coach Alberto Salazar. In this video, Kahn analyzes the form of the marathon runner Dathan Ritzenhein by contrasting his stride with that of the Ethiopian racer Kenenisa Bekele. Week 3 of 22: Day 5 I can't wait for this!!
1 tag
NYT: For Running Shoes, It's Fit First and Price... →
That first fitting is important, because it will give you a sense of what type of shoe is best for you. Once you know, you can head down-market for the bargains. My pair. I bought it on sale at like P4,000.00 that's not cheap to me! so far no injuries. And I hope I just didn't jinx myself.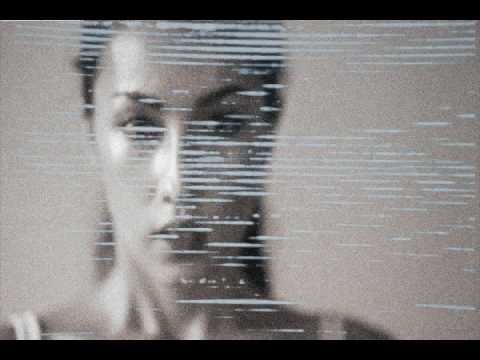 On Being Fat and Running →
utnereader: "But I haven't lost weight, at least not enough to give back the kilt I borrowed or book another discount flight. "The problem, I decided, was the kind of activity I did at the gym. Smooth resistance cardio and a few weight routines might make me a little healthier, loosen up my back, and keep me at the same weight, but they don't get my heart pumping. I need that gasping,...
1 tag
1 tag